We've added what we believe to be a traditional Omani song titled 'Bar'ah' for you to listen to, whilst reviewing this page. 
113-119 Charing Cross Rd, London, WC2H 0EB
http://www.foyles.co.uk
or t. +44 (0) 20 7437 5660
or go to
Foyles
107 Charing Cross Road
London
WC2H 0EB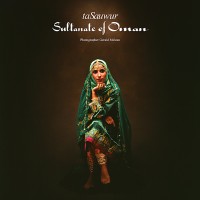 Author: Gerald McLean
Publish by: taSauwur.com
Language: English
No. of pages: 356
Size: 28cm x 28cm
Paper stock: 130-gram gloss
Cover: Hardcover binding – PPC
Print: 4 colour process
UK distributor: taSauwur.com
Book cover price: £89.95
Publication date: 18th November 2010
ISBN 978-0-9560932-2-6
This is a chronological photographic diary, documenting the trips and tribulations of photographer Gerald McLean, as he explores the Sultanate; visiting off-beat locations covering the entire length of the country, whilst photographically depicting Oman's diverse and beautiful landscape, people, culture, and progress. The reader is taken on an eventful trip through the Sultanate and introduced to the warmth and welcome of the Omani people, including aspects of rural life. Finally, it offers a glimpse of modern life, and amenities available for visitors, to the Sultanate of Oman.
001 – Photographer
016 – Years
395 – Photographs
003 – Maps
36k – Words
356 – Pages
001 – Book
The release date for the book the 18th of November 2010 was chosen to coincide with the Sultanate of Oman 40th National Day. Copies of the eBook are available from
Lulu.com
 at a greatly discounted rate, and the hardcover version is offered at
Foyles
book store in London, UK, or
contact us
directly.
__________________________________________________________________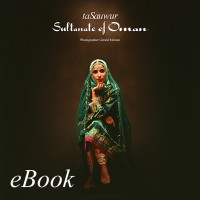 Author: Gerald Mclean
Publish by: taSauwur.com
Language: English
No. of pages: 356
Size: 74Mb
File format: pdf
Download: Immediate
Colour: Calibrated sRGB
Distributor: Lulu.com
eBook price: £4.95
Publication date: 20th September 2010
ISBN 978-0-9560932-1-9
eBook taSauwur Sultanate of Oman
This is the pdf eBook version of the hardcover book. Purchase this product and you can download it now and start reading with your free copy of Adobe Digital Editions software or any pdf reader.
Due to its exacting design layout, the eBook of this title will only be released as a pdf. The eBook was released to celebrate the Sultanate of Oman National Day. Copies of the hardcover version are offered (above).
To get your copy of the 356-page book from Lulu.com, use the link to visit Lulu.com and 'Buy Now' download and start reading!
Click here to see the author's profile page on Lulu.com.